"

Little Hat is probably Holland's best-kept secret. The interplay between these three musicians is incredible. They are the real deal and sound fuller than many four or five-piece bands. As my record-spinning alter ego, DJ Mojo Man would say: DIG IT!!!" - Little Victor
Wine, Whiskey & Wimmen: CD - European orders
The explosive debut album featuring 14 rocking songs! (shipping within Europe)
Read more…
Wine, Whiskey & Wimmen: CD- International shipping (outside Europe)
The explosive debut album featuring 14 rocking songs! (shipping outside Europe)
Read more…
Press Kit
Little Hat - Press Kit
Press kit featuring: photos, bio English/Dutch, quotes most in dutch, some english, poster.
25.9 MB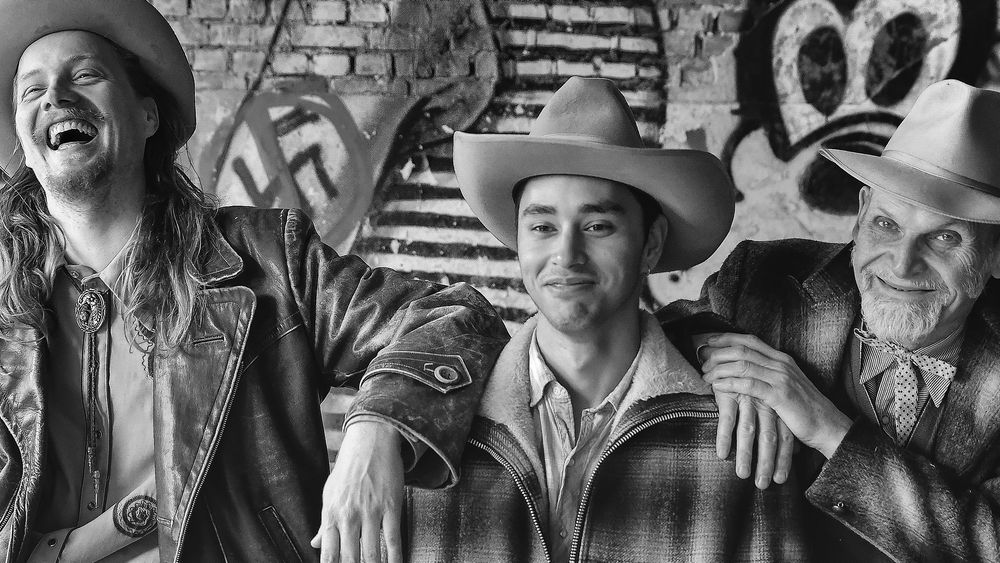 Rockin', sleazy and electrified... Little Hat mix it all up in a relentless groove that flows like it came from a one-man band. Their tight, raw, and primitive sound will take you back to a time when "rocking" also meant a lot of "rolling" going on. And the heavy dance rhythms almost make you forget the fact that the low parts are not filled out by a bass player, but by the drummer's right foot.
This Rhythm Bomb/Rockstar recording band boasts the company of Dutch Blues Hall of Fame inductee Willem van Dullemen. And frontman Machiel Meijers' raw and outstanding vocal and harp work, nicely complement his gritty old-school guitar playing. This "tough-as-nails" duo is rounded out by the driving rhythms of ace drummer Paolo de Stigter, making them an alternative power-trio that can knock you off your socks any day of the week!
Their debut album "Wine, Whiskey & Wimmen" - produced by US blues award winning producer Little Victor - has been given excellent national and international reviews. Expect wild grooves and hot licks when you come to a Little Hat show. But above all, make sure to bring your dancing shoes as you'll find it impossible to sit still when these Dutch Blues Challenge winners get down to business